Who are Barbie Army?

Barbie Army was a late-80s all-female punk band in Chicago. Their performances were a cross between a pyjama party and a case of raging menstrual cramps. Primitive enthusiasm drenched their sound of fuzz-guitars, bass and drums-- at a time when synthesizers dominated the airwaves. They sang three-minute power-chord songs of heartache, alcohol and other concerns of the modern woman.
In late 1980s, they played Chicago, Wisconsin and Indiana and also two short tours of the South. They performed at northside nightclubs such as Batteries Not Included, Cabaret Metro, Weeds and Phyllis's Musical Inn and on the southside at the Mexican Patriotic Club. Barbie Army played strange and wonderful tours of Chicago's Blues bars, including the Checkerboard Lounge, The Cuddle Inn and the Sexy Kitten Lounge where they played their original music under the banner "Barbie Army Freakshow."  
Between 1986-1990, Barbie Army recorded numerous cassettes and released one 7" All of their original material is now available on a deluxe LP from Berlin's NoPlan Records.
A special shout-out to Thirsty Craig and his awesome YouTube Channel.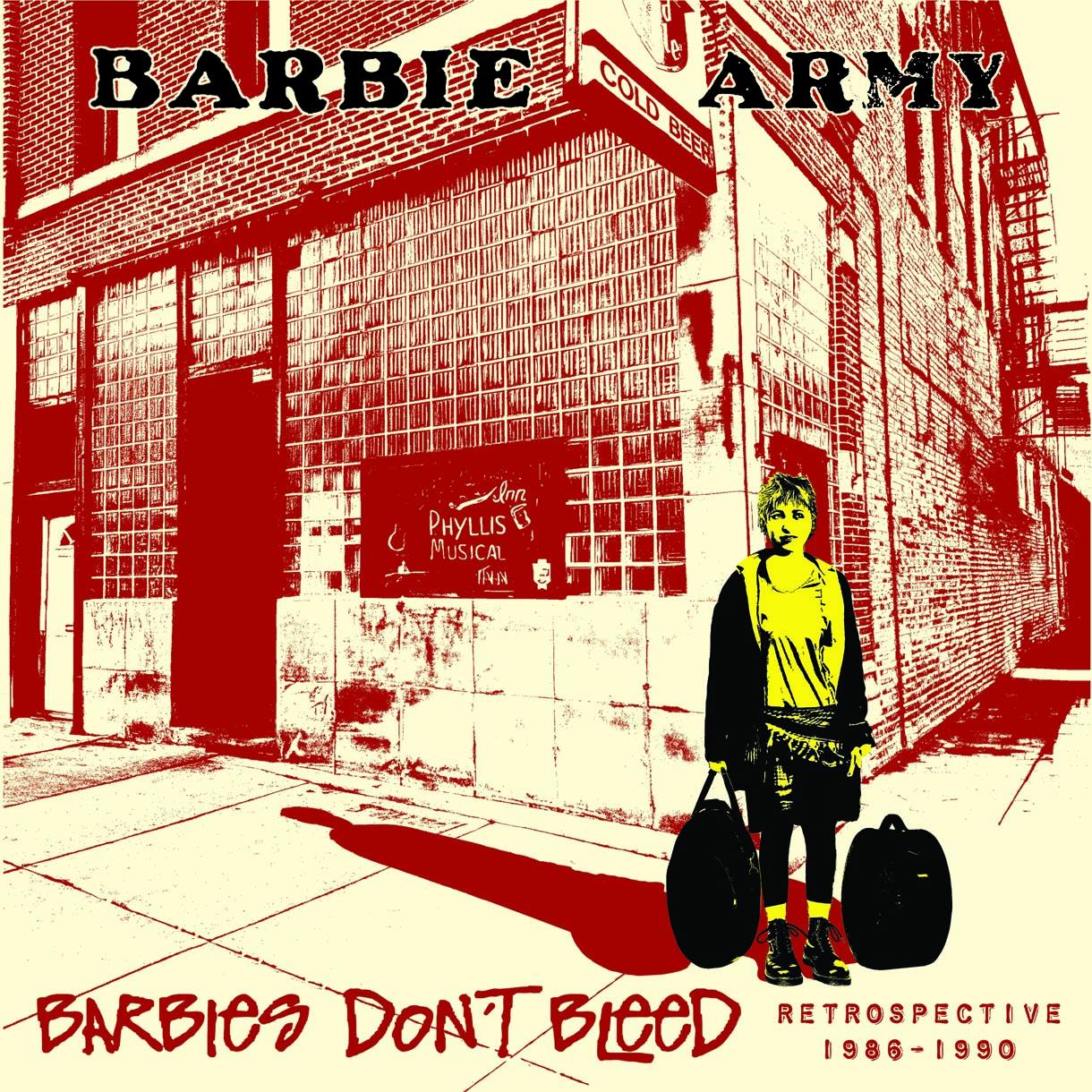 Founding members were Jean Lyons (guitar), Mary Dean (guitar), Tina Matlock (drums) and Judy Johnson (bass). Other talented women who played with the Barbies included bassists Glynis Johnson, Lyn Pusztai, Christine 'Sixteen' Garcia, Liz Tate, Joan Baby, and Tanya Mushinsky; and guitarists Ellen Phillips, Debbie Jurek and Alaina Lemon.
They set Barbie dolls' heads aflame and enjoined lawmakers to abolish the Tampon Tax. They were featured in Maximum Rock-n-Roll magazine at a time when few women were playing electric punk rock. When Courtney Love and the Veruca Salt girls still wore training bras, the Barbies were pathbreakers in Chicago.